triANGLE INVESTOR
Uranium Report -Monday May 1, 2023
Greetings dear friends,
I'm sorry I didn't post a blog on Friday, I had important work to do, which took me a lot of time and I just couldn't find time to write.
Few words about Friday Cameco Q1 results.
Results are spectacular, profits nearly triple to $119M, revenue soars by 70%. The company raised its revenue outlook for the full year to between $2.22 billion and $2.37 billion which is also very bullish.
They reported total volumes under long-term contracts of approximately 215 million pounds of uranium and more than 70 million kgU of UF6 conversion services with deliveries spanning more than a decade.
The important thing is that Cameco bought only 400.000 lbs U308 on Q1, and expect to buy between 9 to 11 million lbs in all of 2023. The best fundamentals ever for the nuclear fuel market according to the CEO of Cameco, Tim Gitzel.
Like I said in my previous posts I truly believe this will lift the uranium market, both spot and stocks, of course if we do not see a scenario where general markets drag us down again due to a banking sector uncertainties, FOMC meeting or some other thing that has nothing to do with #uranium or #nuclearenergy. But that is stock market.
I will try publish my first weekend #uranium report this weekend if I find the time. Weekend reports will have 3 parts, macro overview, company analysis and technical analysis part that will be covered by one of the best technical guys on Twitter USELINK @uselinkinv.
One more news - I have negotiations with some #uranium companies to do an interview with their CEOs. The plan is to start that part also very soon so please write to me who would you like to see on my YouTube channel as first quests.
Enjoy your report 👇
MARKET DATA
📝 US/CANADA URANIUM STOCKS PERFORMANCE
Out of the 76 #uranium / #nuclearenergy related stocks listed in #Canada and #US
39 finished in green territory,
23 stocks flat ,
14 stocks finished in red territory.
The winner of the day is Atomic Minerals with 20.00% gain and looser of the day is First uranium Res. with 16.67% loss.
Source: www.investing.com
📝 AUSTRALIA URANIUM STOCKS PERFORMANCE
Out of the 41 #uranium / #nuclearenergy related stocks listed in #Australia,
10 finished in green territory,
15 stocks flat ,
16 stocks finished in red territory.
The winner of the day is Moab Minerals with 25.00% gain and looser of the day is Energy Metals with 16.00% loss.
Source: www.investing.com
INDUSTRY NEWS
📝 OSGE seeks approval for SMRs at six Polish locations
Orlen Synthos Green Energy (OSGE) has submitted applications to Poland's Ministry of Climate for a decision-in-principle on the construction of power plants based on GE Hitachi Nuclear Energy's BWRX-300 small modular reactor (SMR) at six locations.
OSGE Vice President Dawid Jackiewicz handed in the application to the ministry on 27 April, the company said in a tweet (Image: OSGE)
The decision-in-principle will formally confirm that the #investment in the plant is in line with the public interest and the policies pursued by the state, including energy policy. The decision will also empower OSGE to apply for a number of further administrative decisions, including siting decisions and, later, construction permits.
On 17 April, OSGE announced it had shortlisted seven locations in Poland for further geological surveys to host #SMR plants based on GE Hitachi Nuclear Energy's BWRX-300, for which it holds the exclusive right in Poland. The company said it has selected the seven locations after looking at "tens" of potential sites in Poland.
The locations were: Ostrołęka, Włocławek, Stawy Monowskie, Dąbrowa Górnicza, Nowa Huta, Tarnobrzeg Special Economic Zone and Warsaw. The company said these are locations with, among others, "high energy-intensive production plants, as well as locations that are optimal for heating system purposes".
Source: https://www.world-nuclear-news.org/
📝 Fuel innovation means research reactor can transition from HEU
Framatome has completed the development of the main component of innovative monolithic molybdenum-uranium (U-Mo) fuel for the FRM II research reactor at the Technical University of Munich (TUM). Local politicians in Bavaria have approved plans to convert the reactor to use fuel with lower uranium enrichment.
The U-Mo foils are manufactured at CERCA's facility (Image: Framatome)
The innovative U-Mo fuel is being developed by Framatome's CERCA Research and Innovation Laboratory at Romans-sur-Isère in France in cooperation with the university, which contracted Framatome in 2019 to develop the U-Mo foils manufacturing technique to support the existing technology of embedded foils in a cladding of aluminum. CERCA is Framatome's subsidiary for the fabrication of fuel elements for research reactors.
The French company said it has developed the main component of a high-quality U-Mo fuel, manufactured the prototype, established a qualification procedure, and installed a pilot line in record time and within budget. The first U-Mo foils have now been manufactured and irradiation of the first monolithic U-Mo fuel plate prototype is scheduled for September.
Source: https://www.world-nuclear-news.org/
NTPC, NPCIL sign agreement for joint development of #nuclearpower plants
State-run NTPC signed a supplementary joint venture agreement with another public sector company Nuclear Power Corporation of India Ltd (NPCIL) on Monday for development of #nuclear power projects.
The agreement was signed by Ujjwal Kanti Bhattacharya, Director Projects, NTPC and Ranjay Sharan, Director Projects, NPCIL.
Source: https://www.livemint.com/
COMPANY NEWS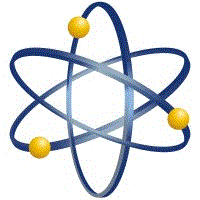 📝 Deep Yellow reports strong assay results from the 2022 diamond drilling program completed at the Angularli deposit
The drill program comprised of 18 holes for 6,339m and was completed between 28 June and 22
October 2022.
Importantly, drilling successfully extended Angularli through the identification of further mineralised
fault corridors located in close proximity to the current Mineral Resource, which totals 25.9Mlb at
1.29% U3O8, at a cut-off grade of 1,500ppm eU3O8 (see Table 1).
Details of all drill holes and chemical uranium grade (U3O8) intercepts are provided in Appendix 1 and
full reporting of sampling techniques, data and exploration results is provided in Appendix 2.
Results from the diamond drill program, along with bulk density sample analyses will underpin the
completion of a revised MRE, expected to be completed by mid-Q2 2023.
📝 enCore Energy Announces First Delivery into Uranium Sales Agreement
Company announced today that it has made its first delivery into one of the previously announced contracted #uranium sales agreements. This delivery of 200,000 pounds U3O8 represents the first portion of the annual deliveries into the 5-year agreement (announced on August 4, 2021) which covers 2 million pounds U3O8 of uranium with significant delivery flexibility for market related pricing. The Company successfully acquired #uranium under favorable pricing terms in 2022 from a third party and delivered it into this agreement using current spot market pricing indicators to establish the sales price.
📝 NexGen $nxe Receives Strong Support for Rook I Project Financing in Excess of US$1 Billion
Nexgen announced today that it has received significant initial interest from prospective financial institutions, including commercial lenders and export credit agencies, for providing project financing for the Rook I Project (the "Project" or "Rook I"). To date, NexGen has received non-binding expressions of interest totalling over US$1 Billion in available debt for the Project, subject to acceptable financing terms and conditions as well as satisfactory due diligence (including environmental and social reviews) and the entering into of definitive documentation.
The progress of project financing discussions with external parties further validates the high-quality nature of Rook I – a low-cost operation in the tier-one jurisdiction of Saskatchewan that continues to demonstrate elite technical, environmental, and social standards with strong support from local communities. NexGen will continue to progress discussions with the groups and provide updates on this matter as appropriate. Finalization of the agreements is scheduled for Q4 2023 in line with the Project development schedule.
INTERESTING TWEETS
Thank you for your attention.
triANGLE INVESTOR
IMPORTANT DISCLAIMER: None of this content is a financial advice of any kind or solicitation to buy or sell any equities or other financial products. This blog/newsletter is only for educational and/or entertainment purposes. Do your own deep research before making any financial decisions.